Year: 2014
Original Title: Hakikat Komisyonları
Editor: Murat Çelikkan
Translator: Richard Dikbaş
Source: Truth Justice Memory Center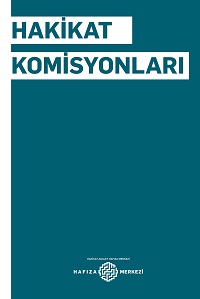 The report in Turkish is available for download here.
Hafiza Merkezi's latest report "Truth Commissions" focuses on the components of forming an effective truth commission and the experiences around the world. The first chapter of the report is a direct  translation of the publication "Truth Seeking: Elements of Creating an Effective Truth Commission" by the International Center for Transitional Justice (ICTJ), an international NGO based in New York renown for its long-term studies on the issue of transitional justice. In this first chapter, the characteristics of a successful truth commission (legal authority, legitimacy and independency criteria, establishment, working principles, organizational structure, communication methods etc.) are being discussed with technical detail.
The second chapter lists down the experiences from 10 truth commissions (Argentina, Chile, El Salvador, the Republic of South Africa, Guatemala, Sierra Leone, East Timor, Peru, Morocco and Brazil), 1 regional truth commission (Former Yugoslavia region) and 2 truth commissions for historical facts (Ireland and United States of America). Different sources have been screened for this section, providing information on the political backgrounds of each country and the factors that make the experience unique. The chapter also explains the goals, scope of authority, mission, structure, functioning, activities and final reports of each commission with technical details.