6 Children 4 Streets Diyarbakır is a youth story-telling project implemented within the framework of Memory Center's Learning from the Past, Transforming Today. The project has been finalized as of May 2014.
Among the project's main activities were youth seminars for awareness raising on truth and reconciliation and forced disappearances, as well as developing of small-scale projects by young people directed towards their peers and local communities. The main idea of the project was to enrich the discussion on truth, justice and reparation issues in different societal segments and to ensure the participation of young people aged between 18-25 with their unique approach and creativity.
You may find below a short report of the project, including the 6 stories narrated by the participant young people.
---
The Context: "Stone Throwing Children" in 2006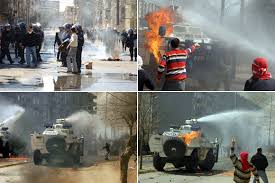 After the 2006 Newroz festivals in Diyarbakır, a demonstration at guerrilla funerals turned into a city-wide conflict due to intervention of security forces. This project focuses on the story of the 6 children who were killed in 4 streets of Diyarbakır: Abdullah Duran (9), Emrah Fidan (17), Enes Ata (8), Mahsum Mızrak (17), Mehmet Akbulut (17), and Mehmet Işıkçı (19).
Right after Newroz, on March 24th, 2006, 10 PKK guerrillas lost their lives during an operation by Turkish Armed Forces around Muş Centrum, Diyarbakır Kulp, Bingöl Genç and Solhan counties. After this attack, various sources stated that chemical weapons were used during the attack. The fact that families at the Malatya Forensics Institute saw that the bodies of guerrillas were darkened and burnt strengthened the suspicions of chemical weapon use. Once the news got out, the atmosphere around the region, especially in Diyarbakır became very tense.
All 4 of the guerrillas who had lost their lives during this attack were from Diyarbakır. After the autopsy conducted at Malatya State Hospital, these bodies were brought to Diyarbakır on March 28th, 2006. Some residents of Diyarbakır, having heard that the funeral was going to take place at Şefik Efendi Mosque on Medine Boulevard, started to gather there. That day in Diyarbakır, the shops were closed and children did not go to school; it was as if the whole city had taken a recess. Thereupon, police panzers and anti-riot vehicles were brought from surrounding provinces, and placed at various places around the city.
The bodies of the guerillas were taken from the mosque and they were brought to Yeniköy Cemetery. When the crowd had reached 10 Nisan Police Station on Medine Boulevard, riot-vehicles and panzers blocked their way. Security forces tried to disperse the crowd using water cannons and tear gas. Some people among the crowd responded by throwing stones and Molotov cocktails.
Conflicts were supported by barricades and spread primarily around Bağlar, Kuruçeşme, Mardinkapı, Melikahmet, and Oryıl districts.
Then, the police started to use live ammunition. Police bullets first severely injured Mehmet Akbulut (17), after which he was taken to D.U. Faculty of Medicine. Despite the efforts, Mehmet Akbulut lost his life on March 31st.
Conflict continued at central locations of the city. This time, Abdullah Duran, who was standing on a balcony of one of the houses on Sakarya Street, became the target of a police bullet. Abdullah Duran (9) was taken to the hospital but he could not be saved. On the same day Mehmet Işıkçı (19) also lost his life because of a police bullet. The police again intervened during Abdullah Duran, Tarık Atakaya and Mehmet Işıkçı's funeral at the mosque as the crowd started to walk towards Yeniköy Cemetery with the bodies of the three men who had lost their lives during the first day of the conflict.
During this intervention Enes Ata (8), who had left his home to visit his aunt, became the target of the bullets. Conflicts continued to escalate around Medine Boulevard, Emek Street, Hatboyu Street, Sakarya Street Prison Region, Urfakapı, Mardinkapı, Sunay Street, and Racetrack Park. Right around that time, Prime Minister Tayyip Erdoğan stepped in, saying "We are going to do whatever is necessary, whether they are children or women". During the two-day conflict, many people lost their lives.
On March 29th, 2006, in the afternoon, High School 3rd grade student Emrah Fidan (17) lost his life due to a firearm injury, after a police shooting.
17 year-old Mahsum Mızrak was also last seen on March 30th. 4 days later, his family had found his lifeless body at the morgue.
Funerals inside the city were forbidden. A curfew went into force. Minister of Defense, who was from Diyarbakır, explained the situation by saying "Our security forces have taken every measure necessary to ensure peace and public order, and they will continue to do so".
Similarly, there were incidents during the burial of guerrillas in Kızıltepe, Siirt, and Batman. Fatih Teke (3) lost his life in Batman. The incidents, which had started on March 28th, continued until April 2nd.  During this period, 14 people, 7 of them children, have lost their lives in Diyarbakır, Kızıltepe, and Batman.
563 people were taken into custody in Diyarbakır, between March 28th-April 5th; 200 of them were between the ages of 12-18. 91 of these children were arrested and kept in prisons under unsuitable conditions.
Following the events, the public became familiar with the phrase "stone throwing children" and the reality of child prisoners.
---
Stories of "6 Children 4 Streets in Diyarbakır"
Story 1: Abdullay Duran (9) | Sakarya Street – Diyarbakır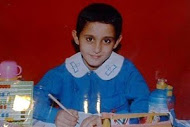 Abdullah Duran (9), primary school student: On 03/29/2006, at around 17:30, Abdullah Duran, who was watching the events from the balcony of the house he lived in with his family, lost his life due to police fire.
His uncle Mehmet Duran stated that his other nephew Eyüp Duran's jacket also took a hit. According to the autopsy report, Abdullah Duran died because of internal bleeding and bleeding shock, due to a police bullet hitting his heart and both of his lungs.
I am Abdullah Duran's uncle. My nephew Abdullah Duran was shot with a police bullet while standing on the balcony of their home on the 2nd story and the 2nd apartment of the 2nd block, on Sakaraya Street. There were demonstrations on Sakarya Street. My home is right across Abdullah Duran's father's home. His father was at my home. Since the situation on the street got increasingly complicated I took Abdullah, Eyüp, and Vedat to Mahmut Duran's house, and closed the door behind them. I cautioned their mother not to let them go outside.
I was at home, Eyüp Duran came home, there was blood on him. He said, "Uncle, they killed Abdullah. When I asked him how it happened, he said "the police shot him".
According to what Eyüp told me, Eyüp, Abdullah, and Vedat went to the balcony after I left their home. At that moment a bullet came through the button part of Eyüp's jacket, took one of the buttons and exited through the other side of his jacket. The same bullet entered through Abdullah's left arm, passed through his heart, exited through his right arm and killed him. He was on the 2nd floor of the building, 30 meters above ground…(Mehmet Duran-Uncle)
"According to the information we have received, a 12 year-old child, Abdullah Duran, who was on the roof of his home during the incidents on Sakarya Street, was shot and killed by a bullet."(*)
I was at our home on Sakarya Street on 03/29/2006. My brother Abdullah, Eyüp, and my sister Seher were at home. There was nobody else at home. My mother and my father were at my uncle's. My brother was shot on the balcony. My brother had gone to the balcony, I was at the adjoining room at the moment. The police fired from the ground.
Eyüp went and told my father that my brother Abdullah was shot. Then my father came and took him to the hospital…
"The police were firing at citizens who were throwing stones at them." (Vedat Duran-Brother)

"I was at home that day. My son Abdullah, Eyüp, and little daughter Seher were also there. There were many policemen on the street in front of our home. The police and the people were in a conflict. While the children were watching TV, I went to the kitchen to do the dishes. While I was doing the dishes I heard gunshots. When I went to the balcony, I saw that my son Abdullah was shot through his heart. At the moment my husband was at my uncle's, Mehmet Duran. I had locked the apartment door to prevent the children from going out."

"Police and the citizens had been engaging in front of our house for 2-3 days. I saw the police firing. They were firing towards the citizens. Our home is on the 3nd floor. It is 2 stories above the ground. When I went downstairs with my child shot, someone I did not know took my child to the hospital." (Şahide Duran-Mother)
We spoke at a meeting in Mardin. There are many pages of suffering in the history of Kurdish people, and this process is one of them. For this not to be forgotten, for the deaths of these children not to be forgotten, we are also interested in language, since we are organized in Eğitim-İş (Education and Science Workers' Union). We have worked on assimilation and making Kurdish an official language of instruction. We have joined these aims together, in memory of our killed children, in order to keep our children's memory alive, and to not forget these pains, to not live such a thing again. And also to work on the areas of language and literature, we have started the Abdullah Duran Story Competition (sound of the fighter plans makes him inaudible).(**)
As İHD (Human Rights Association), we are following the trials of 8 of the 10 people who have lost their lives in March 2006.  There was a lawsuit brought forward only for Enes Ada. They didn't start the trials and they dismissed the ones brought forward Frankly, they are waiting for the statute of limitation period to finish. They will apply the statute of limitation after 20 years. Even though there is lots of evidence, there wasn't any investigation. Perpetrators continue serving in higher ranks. (***)
Result:
In the Abdullah Duran case the ECHR sentenced Turkey on the grounds of 'violation of right to leave'. They had a verdict of violation. Another 6 files are being processed right now. We are waiting for the verdicts of violation for these cases as well.
ECHR verdicts have no effect in terms of national law. Turkey thinks, "I shall pay my fine and continue with the violations". If it had been effective, we would not have seen such incidents. If there had been an effective enforcement after Abdullah Duran's case, future deaths would not have taken place (Berkin Elvan and others). The police officers who are responsible for these deaths are sure that they will not be punished. If one of them is punished, it will set a precedent for others. ***
(*) istanbul.indymedia.org
(**) İsmail Dindar-Education and Science Workers' Union/Diyarbakır
(***) Lawyer Revşen Batarya-İHD/Diyarbakır
---
Story 2: Emrah Fidan (17) | Kuruçeşme Bağlar – Diyarbakır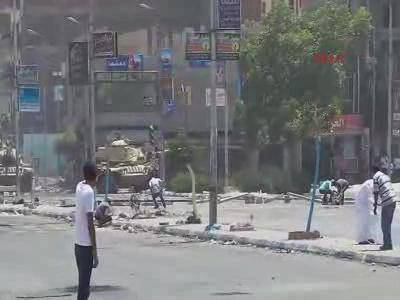 Emrah FİDAN (17), High school 3rd grade student: On 03/19/2006, during the afternoon, he was injured due to police fire in the city center and taken to the Intensive Care Unit of Dicle University Faculty of Medicine. He lost his life on 04/03/2006, at 8:00 (According to attached autopsy file dated 04/03/2006, the cause of death is cerebral hemorrhage due to a firearm bullet.).
The father Medeni Fidan, who has consulted the İHD, made the following statements: "…My son Emrah Fidan, left home at around 15:00 on 03/29/2006. Since he hadn't come home by the evening, we had become worried and visited hospitals to ask about him. They showed me a document with the name "Emrah Fidan" written on it at State Hospital Emergency Service. We searched the rooms with the help of nurses but we could not find him. So, we visited the police stations. I asked to the police commissioner and the police there told me "Go and ask about your son to Osman Baydermir!" He yelled at me and dismissed me. That night, I could not find my son anywhere. The following day I went to the State Hospital again. The police there told me that my son had mildly injured his foot. On 03/30/2006, we went to D.U. and asked about him. First they brought us his clothes; his identity card was in the back pocket of his trousers. Despite this fact, he was registered at the hospital as Nurşin Doğanşahin. He stayed in the intensive care unit until 04/03/2006, at 8:00 in the morning, when he lost his life. I have a complaint against the security forces that killed my son…" (İHD report)
My son was killed at the age of 18, while he was a high school student. It is obvious who killed the child. I asked the state to find the perpetrators. I feel great pain. My pain will be relieved if the perpetrators are found. (Father Medeni Fidan)
I have been feeling this pain for 8 years. Are you aware of the pain that I have suffered, as you also have a child? It has been 8 years, and if the State of the Republic of Turkey still cannot find the murderers of my son, what kind of a Prime Minister are you? (Father Medeni Fidan)
Turkey does not accept that it has killed Emrah; they say 'We didn't kill him'. The Chief Public Prosecutor's Office says 'it was determined that your son was killed with a bullet, but we could not figure out whose bullet it was; we are investigating [the case]'. (Father Medeni Fidan)
I was in Diyarbakır in 2006. It was my first year of practice as a lawyer. When the events were taking place, we were having a hard time going home. I remember that I was appointed to the Child Office by the bar for the first time. The scene was horrible, they were all children and they were all tortured; there were bruises and other marks of torture on all of their bodies. They had been waiting hungrily; we, lawyers, bought them bagels. I cannot forget that moment. Around that time they were bringing them to the Counter Terrorism Office, they took their statements and brought them back to the Child Office. There are definite proofs of torture.
Families continue to visit from time to time, to get information about files. Yesterday Enes Ata's family was here. We meet with the families from time to time. They have no expectations anymore, after so much time. They are not comfortable with the decisions of the ECHR. After being sentenced by the ECHR, Turkey pays some compensation but there aren't any developments after this compensation. They don't want to receive that compensation, saying, "We did not struggle for compensation". They want the perpetrators to be found and tried. (**)
Result: 
"Upon Diyarbakır Chief Public Prosecutor's Office's failure to conduct an effective investigation about the death of Emrah Fidan (17), the lawyers appealed to ECHR in the year 2012. "(***)
(*) Father Memed Fidan
(**) Lawyer. Revşen Batarya-İHD/Diyarbakır
(***) Yasin Kobulan (DİHA-Reporter) 
---
Story 3: Enes Ata (8) | Emek Street – Diyarbakır
Enes Ata (8), Primary school student: During the incident at the funeral service of 3 civilian citizens, whose rights to live were violated by the security officers on March 28th and 29th, security forces again used of firearms. Enes Ata lost his life in Kuruçeşme district due to a bullet that hit his body.
Besides, Enes was 8 years old. He had just started school. We have a photograph of him together with us, and a passport photograph.  Enes's mother died 4 years before he did. Enes was a healthy, hardworking, studious child, who was curious about school. He has an older brother, I have three other children from my other wife.  I have five children including Enes, four of them are sons. (*)
His school is near our home, and his aunt's. (*)
Besides, the school was closed during these events. He came home, since it was closed. (*)
We went to a friend's home that day, ate dinner and came back. It had calmed down; there were no incidents. It was calm, I mean. Enes said, "I will go to my aunt", I looked around and there wasn't anything… Of course there were people watching the events from their balcony the other day, a bullet hit them and one of them had died there (Abdullah Duran -9). Three other people were shot along with him. (*)
It was their funeral. These took place around Kuruçeşme region. (*)
The school was empty, no one was around. I went to my aunt, my aunt said that he hadn't come there, and then I searched other places with my other son. We couldn't find him. After that, at around 3:00, I called his aunt and when she said, "He didn't come", I went to search for him; I went to his school. (*)
"During the events of March 28, I saw Enes crossing the street. He was running. But there were no stones in his hands. He was not a "stone throwing child" as the media had portrayed him. There were definitely no stones in his hands. He was just crossing the street. At that moment, someone fired from the police station. They shot Enes in his heart. There weren't any stones in his hands. The police did this on purpose. They are monsters against the children. Enes definitely did not throw any stones. He just wanted to cross the street and he was shot" (**)

"When Enes was injured, I took him into my arms. I took Enes Ata; I was just trying to take the child to a hospital, but I had lots of trouble after that. I was forced to change my address five times since the year 2006. They say, "Are you the one that saved the child? Are you the one that called the ambulance? Are you the one that took him to the hospital?" They caused me a lot of trouble. The Prime Minister might have been in Enes' place. After all it was a life, lying down on the ground. Erdoğan goes and thinks about the children in Palestine. First, think about the children in your own country. What did Enes have in his hands that made you shoot him? With the Prime Minister's orders, the police and military killed 10 people on the streets of Diyarbakır. They were shot on the orders of the Prime Minister." (**)

"They are murderers. They shot all of them in their brains, in their hearts. They were shot by snipers. They weren't shot randomly. I still have psychological problems. I still feel Enes in my arms. I started therapy after that day. I am having therapy for both the murder of Enes, and the threats I received after the incident. Hundreds of children were murdered since 2000. Racetrack Park, Ceylans, Abdullahs, Mizgins, Enes, Berkins, Berfins, they were all killed." (**)
Then they told us that someone had seen Enes in somebody's arms, on the television.
I mean, it is all out in the open, it is obvious that the police shot Enes… I mean, if their murderers are found, it can be a deterrent for other deaths. If they were sentenced, it would have been deterrent. There would not have been any other deaths… They are talking about the death of 500 Kurdish children… Let them shoot, they say "It is fate"; let them kill in the middle of the street, they say"It is fate". If it were their children, would they have said it is fate? If they were the children of those bureaucrats, would they have said this? Besides, being shot by the people whose salaries are paid by my taxes, pains me even more. Governors, police, police commissioners are paid their salaries through the taxes given by me, by the people. Don't they have to protect us? They have advanced technology; they can find the murderers in 24 hours if they want. (*)
I received a signed notification from Mustafa Toprak, governor at the time. In the notification, they said that they were not allowing an investigation. Therefore, I objected to the decision. My objection was accepted. After 8 years, the prosecutor prepared another bill of indictment.(*)
"Education and Science Workers' Union (Eğitim-Sen) Diyarbakır Office organized a Kite Festival on Kırklardağı Hill, in memory of Enes Ata (6), who had lost his life due to police fire during the events in the city. " (*****)
Enes Ata was a half-orphan; we have decided to organize Enes Ata Kite Festival in his name. And every year, during April/May, during the spring, we take children from school. First, we organized this event on Kırklardağı hill. Later, that place had become a construction yard. Now, over the last 3 years, we have been organizing the event at Newroz area. We are especially bringing children from poor schools on the outskirts of the city to this festival. We organize many events that day and create a festival atmosphere with food, beverages, music, balloons, zurna (shawm) and drums, various shows, and competitions. It gets a good deal of attention. It has become a tradition. (İsmail Dindar-Education and Science Workers' Union/Diyarbakır)
Nothing was done in the Enes Ata case for many years, there weren't any investigations for a long time, the investigation order did not come until our objections. I cannot figure out what will happen, the progress is so slow. We will see what will happen after the trial, we are following it. We brought other files to the ECHR, since there haven't been any results. (*****)
Result: 
"Prosecution declared Hayrettin Akar, who was on duty at Diyarbakır's Special Operations Office at the time and has been appointed to Ankara since; Bilal Özkara, and Nuri Özgenç as suspects; and asked for permission from the governor of Diyarbakır for an investigation. Mustafa Toprak, governor at the time, declined this request on July 25th, 2012 with the reason that "It is not clear which of the weapons registered at Diyarbakır forces was used to fire the gas canister, who was using that weapon, and which personnel was on duty when the event took place…" Upon this decision, lawyers objected to Diyarbakır's Regional Administrative Court. The court revoked the decision of the governor on December 4th, 2012 and they allowed the investigation of those three police officers. The court stated that Enes Ata had lost his life "due to internal hemorrhage and bleeding shock caused by gas canister hitting his heart and stomach" and that the shot that killed him had been taken from close quarters." They added that "Since there is suspicion that the canister which took Ata's life might have been fired by these three officers, and since this suspicion is based on serious findings and documents [available] in the preliminary investigation report and its attachments, it fulfills the requirements for an investigation". In the bill of indictment prepared by Diyarbakır's Public Prosecutor's Office, Ata's cause of death was specified as a gas canister."(*****)
(http://www.ihd.org.tr/index.php/raporlar-mainmenu-86/el-raporlar-mainmenu-90/106-28-Mart-2006-darbakir-olaylarina-k-celeme-raporu.html)
(*) Selahattin Ata-Father
(**) Cengiz Kırtak, who witnessed Enes being shot, and took him to the hospital in a vehicle. 
(****) Yasin Kobulan (DİHA-Reporter)
(*****) Lawyer Revşen Batarya-İHD/Diyarbakır
(******) http://eski.bianet.org/2006/05/15/79070.htm
---
Story 4: Mahsum Mızrak (17) | Emek Street – Diyarbakır 
Mahsum Mızrak (17), Student/PVC technician, glassworker: Even though eyewitness accounts say that he was arrested by 10 Nisan Police Station on 03/30/2006, when his family appealed to police stations, the bar, İHD, Police Commissioners, and hospitals, they were unable to get any information on their son. Finally, on 04/03/2006, at 18:00, the family went to the State Hospital and they learned that an unidentified body was being held in the morgue since 03/30/2006. According to the autopsy report, Mahsum Mızrak died because of brain damage and hemorrhage due to firearm injury.
(http://www.ihd.org.tr/index.php/raporlar-mainmenu-86/el-raporlar-mainmenu-90/106-28-Mart-2006-darbakir-olaylarina-k-celeme-raporu.html)
Mahsum was born in March 1989. There is a shanty neighborhood, Seyrantepe; he was born there. We moved to Batıkent in '93, we had joined a co-op there. We stayed there for many years, until 2006. Mahsum was a cheerful child, humorous; he used to respect his elders. (*)
He was a bit bold; actually in terms of protecting himself, he was not, how can I say, he was a bit unconstrained. So, he went to primary school in Batıkent. (*)
After primary school, we enrolled him in Telekom Anatolian High School's Computer Department… (*)
We used to go to the lake during the summer, he loved swimming, he was a good swimmer. I sometimes got angry with him, "Don't go too deep", because there were complaints; he used to go almost right to the middle of the lake. He had a thing with swimming. He was developed; I mean physically, he was very developed. (*)
Of course, during the serhildan (riot/revolt in Kurdish) in Diyarbakır, probable he went to the streets too, just like the other young people and children in Diyarbakır. Because schools were closed, I mean all the children were on the streets; adults, children, all of them. So, on March, 28, no, 30, we waited for Mahsum [to come home], but he didn't come. But I had warned him, I had told him, "Don't go out on the street". (*)
You know the 28th, and 29th, those days…(*)
(…)
I know because when the Prime Minister made that statement, I was sure that there was going to be a massacre. Because the Prime Minister himself said, "Whether they are women or children, we will do whatever is necessary." (*)
I came home on March 29th in the evening, I said 'Son, don't go out, today don't go. Look, they are blasting on the television". I went to work in the morning… (*)
(…)
I called his mother, told her not to go out for a few days; she also walked in the streets, I presumed. I called home, she said he just ate and went out. I called again at around 4; she said that he had not come. I was worried, so I went home. It is almost as if I felt it… The streets were fairly… The streets were blocked, there were helicopters flying everywhere, policemen, gas canisters, the place was like a war zone. He did not come in the evening… In the morning, Friday – it was Thursday night but we appealed to the hospital Friday morning, thinking that he might have been injured or something.  (*)
We went to On Nisan Police Station; they did not even let us near. They told us that a group was under custody there. (*)
Yes, meanwhile, a young person, around 15-16 years old, I guess he was a friend of Mahsun's, was leaving the building. I don't know whether he had seen him or not, but when we consider what happened next, I don't think that he had seen him. He said that Mahsum was under custody, at On Nisan Police Station. Therefore, we went to On Nisan Police Station and appealed to On Nisan police station. They said, "There are 70-80 people here, it is Saturday". However, Mahsum was executed Thursday night, I mean on Thursday. He said, "There are 70-80 people, they will go to the prosecutor".  We waited again, until 11:00-12:00 at night. We asked people coming out of the building, I mean, "Is there such a person inside, is he under custody?" We looked for him for 3-4 days, of course I went to the bar association, I went to the Bar, I went to İHD, and I made an appeal telling that my child was missing. Of course the Bar took the names of people under custody in writing from the police, the Bar did all those things. They told me that Mahsum was not under custody. (*)
When we went to the State Hospital, it was Saturday. Mahsum, when we went there, there was a police office there. They said, "There is a 25-30 year-old body for you in the morgue". I said, "Our child is only 17 years old"; we didn't think that it could be him, I mean, we didn't go and take a look, he was a 17 year-old child. We looked for him for 4 days, until Monday. On Monday evening, I went to the hospital, there was Mr. Barış, a lawyer, he was with the bar, he told me to go to the hospital, and do something. (*)
He said, "All the arrested people are on trial, there was no such person among them". We went to the hospital and this time, the same policemen asked for more detailed information. What did he look like, were there any problems with his fingers? His fingers, when he was little, a tractor was bringing water to our shanty, he was just a little kid, two years old, and he stuck his hand into the fan belt. His fingers were a little… Since there was nerve damage, his fingers were a little… So, when the police said, "Were there any problems with his hand?" I realized that it was him… They did not do anything to me, they said "You shouldn't go, call a relative, let them look and see." I called his uncle, he went there; later that night we hastily took Mahsum from them, I mean, they weren't giving him to us, we wanted to take him but they didn't want to give him to us. Of course, while we were taking the body from the morgue, an employee of the morgue said "They brought this child four days ago", the police said, "Take this terrorist away" and they were gone. They said, "Take this terrorist" and acted as if he had come down from the mountains with guns or something… (*)
I froze just like that…(*)
We still don't know where Mahsum was shot.  But this Special Operations police said that they were on duty around the school.  They said this during the trials. Mahsum was probably shot there, because at the time we heard that there is a marble shop below the school, someone told us that he had been shot there.  However, the family is a bit shy and scum, I mean, they are collaborators to tell you the truth…(*)
Honestly, I don't remember much. I mean, the memories from that time, they are all gone from me… The relations at home were nice before he died, I mean, he was a very cheerful person… He loved me at home, but he was not on very good terms with me all the time; I didn't like him to be spoiled because he was the youngest child at home. He was good with other members of the family… If I remember correctly, my mother was in a very bad condition for a while, after his death. I mean, it must be due to the pain of losing a child, for a time she forgot that she had other children. Others, my father, my older sister, they were also bad. They were psychologically badly affected. If we look at me, since I was just a child at the time, I was not affected as much as they were. Everything used to look like a game then. I mean, it was as if he would come back tomorrow, or the day after; people face the truth later on, as always… (**)
Mahsun Mızrak case has been going on for a long time, but there are no developments, and tried policemen continue serving. Everybody continues serving much the same. A lot of evidence had disappeared at the time. A bullet went missing, it couldn't be found in the deposit. It still continues. (***)
Result:
"The trial of Mahsun Mızrak (17), who lost his life due to a gas canister hitting his head during the incidents in the city, continues to proceed in Diyarbakır's 1st High Criminal Court. It is striking that during the last hearing, the Diyarbakır Governorate requested the weapons used during Mızrak's killing for reasons of "necessity and periodical maintenance"; the gas canister, which is the only evidence of the case, in which 3 special operations policemen are being tried, has been lost in Diyarbakır Courthouse's store room; even though evidence has disappeared, the court did not find any harm in proceeding without arrest. (****)
(*) Hasan Mızrak (Father)
(**) Mazlum Mızrak (17), same age as his older brother Mahsum was when he lost his life
(***) Lawyer Revşen Batarya-İHD/Diyarbakır
(****) Yasin Kobulan (DİHA-Reporter)
---
Story 5: Mehmed Akbulut (18) | Sento Street – Diyarbakır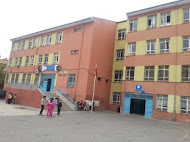 Mehmet Akbulut (18): "On March 28th, 2006, he was severely injured due to gunshot fire by the security forces in the city centrum; on 03/31/2006 he lost his life at Dicle University Faculty of Medicine, where he was being treated. (According to the attached autopsy report, dated 03/31/2006, the cause of death was liver damage, internal bleeding, and bleeding shock due to a bullet wound…) (İHD Report)
 My son was a student at Diyarbakır Kazım Karabekir High School. My son was shot in front of our house. On the day of the incident I was inside the house. My son was out. At that moment, people started coming from the direction of Yeniköy Cemetery, and policemen on duty there started to shoot at the citizens; my son, who was on the street, was shot. After my son was hospitalized, children of the neighborhood called me and told me that my son was shot. There wasn't anyone I knew on the street at that moment. I went to the hospital after my son. My son passed away after 3 days of treatment. (*)
 My son went out to buy some cigarettes on 03/28/2006. As a matter of fact, I told him not to go outside, since there was an incident. However, my son told me that the incident was over. There is a cemetery near our home, my husband Zülfi Akbulut was also home.
 After my son left home I heard gun shots. I was doing the dishes. My little daughter Roja came and told me. Then I fainted. When I woke up it was night. My husband went to the State Hospital the same day, they told him my son was transferred to the Faculty [of Medicine]. When my husband went to the Faculty, they told him that he was in surgery.
I waited for my son in front of the Faculty for 3 days… The police who shot my son is known. In fact, one newspaper had a photo of the police who shot my son. They showed it to me; however, I don't know which paper it is.
My mother's home is on Sento Street, behind the 10 Nisan Police Station. Security forces had barricaded the 10 Nisan Police Station on the day of the incident. There was a group of people throwing stones at the police, right across the station. While I was passing through the crowd, I heard shots fired from 10 Nisan Police Station at the crowd throwing stones. But I did not know that the one who had been shot was my brother. When I arrived at my mother's home, children of the neighbors came and told me that my brother was shot. (***)
In Diyarbakır, the Provincial Directorate of Security and Bağlar District Directorate of Security came together and served ashoura (wheat pudding with dried nuts and fruits). The event was organized in 10 Nisan Police Station Yard, at Bağlar District Directorate of Security…(****)
I was also in the middle of the events that took place in front of 10 Nisan Police Station, on Sento Street, on 03/28/2006. The front of the police station was filled with policemen. Police had already barricaded the place. The gathered crowd was throwing stones at the police. Police were continuously firing gas canisters towards the crowd. Later, we heard approximately 1 clip of gunshots from 10 Nisan Police Station. It was chaos. The gathered crowd started to scatter. I saw someone got shot, but I did not know that was my brother…(*****)
Result:
"Upon Mehmet Akbulut's murder by the police, within the scope of the investigation, Diyarbakır's Chief Public Prosecutors Office requested from Diyarbakır Directorate of Security to send relevant evidence and proof on May 11th, 2007. Regarding the Prosecutor's request, the Directorate of Security requested from its own sub unit, the directorate of political office, to investigate officers on duty on the date of events, on December 31th, 2007. The Prosecutor's Office requested the bullets removed from Akbulut's body by the Forensics Institute to be investigated on February 16th, 2010. Despite a 9 year period since the event, in this ongoing investigation No: 2006/8946 by Diyarbakır's Chief Public Prosecutor's Office the suspects still haven't been found, and there is no public prosecution against any security officers.
Since there was not any prosecution against the perpetrators for a very long time, case lawyers appealed to ECHR on December 22th, 2011. "(******)
(*) (Zülfi Akbulut-Father)
(**) (Fatma Karabulut-Mother)
(***) (Özlem Kaplan-Sister)
(****) http://www.haberyirmibir.com/yirmibir/diyarbakir-polisi-asure-gununde-vatandaslarla-bulustu-h3688.html
(*****) (Ömer Akbulut-Brother)
(******) Yasin Kobulan/ diclehaber.com (http://www.bestanuce1.com/yazdir.php?id=94083)
---
Story 6: Mehmet Işıkçı (19) | Emek Street – Diyarbakır
Mehmet IŞIKÇI (19): "He lost his life shortly after he was taken to the State Hospital after being assaulted with a blunt instrument by the police on 03/29/2006, at 17:00-18:00. He was a furniture dealer." (İHD report)
Mehmet was born in 1986. He was born and raised in Diyarbakır. Mehmet, since his childhood, I mean, he was also quiet and introverted when he was just a child. I can say that I decided to write a book on Mehmet. I left it unfinished. I mean, later, Mehmet brought his life together, like his life was going to end like this; since my childhood I had such a feeling, that the meaning I am trying to give to it from now on. He was an introverted child, his childhood had always been quiet. He was very quiet and reserved. During school, he was a beloved kid around the neighborhood. He made an effort to study. After all, he left school.
He was a sharing child. He loved people…
He always tried to create an atmosphere for a dialogue, discussion and focused on various subjects inside the house. Especially, for example he used to say, "Our roots, where do we come from?" He was trying to learn about culture and history; he was always focused on that kind of stuff. As I said, he was a sharing person, he used to love his friends, being together with them.
However, he had a bit of frustration inside him, I mean he always tried to explain but when he wasn't able to, that's when I used to see that frustration.
It became obvious after he left school. After that, he had seen the concept of responsibility, I saw a sense of material and moral responsibility in Mehmet. He left school and started to work. He was 14-15 years old when he started working…
He was participating in youth organizations. Of course, I have learned this much later. He used to talk about "Why are we like this, why do people always die, why aren't people, especially the Kurds in Diyarbakır, able to live freely, why is it always like this?". Of course he was only 12-13 when he was talking about these.  I have a brother in Europe, a refugee, he was always talking to him. I mean, he was getting the answers that he wasn't getting from me from his uncle. [I have a brother in Europe, a refugee, he was always talking to him…]
So, he was working with youth groups, participated in their work. He was working on his job, at home, and in the mountains. He was taken from his shop in 2004…
More than a year…
After the judge considered that he did not have a father, that he was the sole provider of our home, and his good behavior, he was discharged, then later he had received summons a few more times. The state massacred and the state judged…
After he was murdered, we have received summons via the postal service, many times. I lost control once or twice, and chased away the postman; I tried to knock him out. The state put me in that kind of state of mind. "So, Mehmet Işıkçı has a court date, why doesn't he show up?" The last time I said, "The state knows where it took Mehmet Işıkçı, they can go there and take him themselves." They can try him at the court. We have lived through that bitter state of mind. They made us live through it, the state made me live it many, many times.
He had been threatened; I mean, we clearly know that he was a target. As you said, during these events, many of our children were hit by gas canisters. There were children shot with the gas canisters, and there were children shot with bullets. I could console myself like this; I could say that my son was shot inside a mass demonstration. But when it is assault, it makes me angrier.
The atrocity by the people of the state has come to my eyes many times more, and as a mother, it makes me even more angrier. I mean it is unexplainable, set aside being a mother, as a human being, I am unable to explain these emotions, put them into words. A defenseless, unarmed person is assaulted with batons, clubs by three people, amidst houses; he is savagely murdered…
We don't have a speck of hope regarding the state's justice, nor do we have any expectations… (*)
Result:
"According to the autopsy report of Mehmet Işıkçı, dated March 30th, 2006, the cause of death was internal bleeding and bleeding shock due to skull fracture, brain hemorrhage, right lung and liver rapture, which were caused by a blunt instrument. Lawyers filed a criminal complaint against the policemen, who killed Işıkçı, to Diyarbakır's Chief Public Prosecutor's Office on May 19th, 2006. Diyarbakır's Public Prosecutor's Office, authorized by the Code of Criminal Procedure Article 250, sent the file to Chief Public Prosecutor with its decision on Mat 2nd, 2006, stating "According to the autopsy report of the victim, it is understood that the cause of death was internal bleeding and bleeding shock due to skull fracture, brain hemorrhage, right lung and liver rapture caused by a blunt instrument; it is also understood that the cause of the blunt trauma suffered by the victim is not determined yet; consequently, investigation of the cause of death of the victim is not within the jurisdiction of our Public Prosecutor's Office, whose jurisdiction is set forth in Code Of Criminal Procedure, Article 250." It was striking that the decision of lack of jurisdiction was given within the short period of 35 days.
On June 30th, 2008, in other words more than two years after Işıkçı was illegally and arbitrarily killed by policemen, Diyarbakır's Chief Public Prosecutor's Office stated that, since the murderers of Işıkçı could not be found, it was decided that the investigation should continue until the statute of limitation date (March 29, 2031), and an update on the outcome of the investigation should be given every 6 months. Thereupon, lawyers of the case appealed to ECHR on May 23rd, 2011. " (**)
(*) (Fatma Işıkçı-Mother)
(**) Yasin Kobulan (DİHA-Reporter)