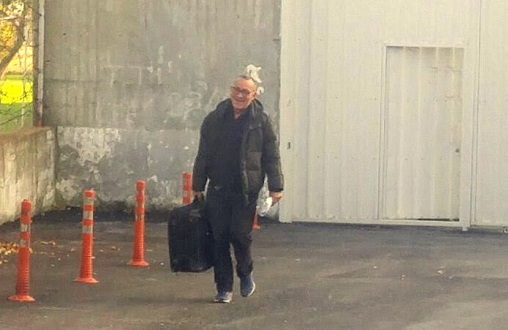 We are extremely happy to give you the good news that, after 68 days of imprisonment, our beloved co-director, rights defender and journalist Murat Çelikkan has been released from prison and is back with us!
Murat was sentenced to 18 months in prison for taking part in the Editors in Chief on Watch campaign for the now-closed newspaper Özgür Gündem. He subsequently turned himself to Kırklareli Prison on August 14, and was transferred to open prison on October 14.
Following his transfer, his attorneys submitted a motion requesting that he be released on probation. On October 21, Murat was released with travel ban and obliged to give signature at police station four days of week.
Murat Çelikkan was sentenced to 18 months of prison sentence under the Anti-Terror Law to an alleged involvement in terrorist propaganda for his participation to the Özgür Gündem Editor-in-Chief on Watch Campaign. The charges were based on the content of news that were published during his one day symbolic acting as chief-editor. On June 6, 2017, the verdict was made a plea to the Istanbul Regional Court, which was rejected on June 20.
Murat's two months absence from his family and his work felt like forever. Yet, the happiness we feel for his return is beyond words.
On the occasion of Murat's return, we once again condemn the repression and the policy of silencing political dissidents, and demand the immediate release of all wrongfully prisoned human rights dissidents.
Human rights cannot be imprisoned. Human rights defenders cannot be imprisoned.
* Click here for more details on Murat Çelikkan's imprisonment.