In 2017, as Hafıza Merkezi we started thinking about finding innovative ways for telling stories about enforced disappearances in Turkey. Our hope was to tell stories about gross human rights violations like the disappearances in creative ways that would relate to the ways of interactions that the young and upcoming generations have.
To this end, we started our efforts by organizing a hackathon on February 11, 2017, where we brought our data and findings on enforced disappearances together with people from creative disciplines, and asked them for their ideas. Close to 40 people coming from backgrounds such as database and software development, data visualization, gaming, visual arts, graphic design and creative writing took part in this meeting. Our approach was to create and collaborate, rather than to just discuss. Therefore, after initial sessions on information sharing and ideation, we allocated the rest of the day to prototyping. Eventually, we had a bunch of promising prototypes that would help us creatively communicate enforced disappearances. 
In the next phase, we focused on developing some of the prototypes into full-fledged projects. One of these is the dictionary of enforced disappearances – a digital memorialization project we developed in partnership with Pikan Agency. As part of this project, we visualized 27 words and phrases with strong subjective meanings for the relatives of the disappeared, and disseminated them in the course of a two-months social media campaign. Another idea was to commemorate the disappeared through printing their portrait photos on small, marble stones. Later, we developed this idea suggested by photographer Anıl Olcan into an exhibition. The exhibition titled Public Secrets was open to visitors from May 10-21, 2019 at an independent art center called Karşı Sanat. Besides Anıl Olcan's collective work, the selection included other similarly produced works from Asya Leman, Hacer Foggo, Mert Kaya and Hafıza Merkezi.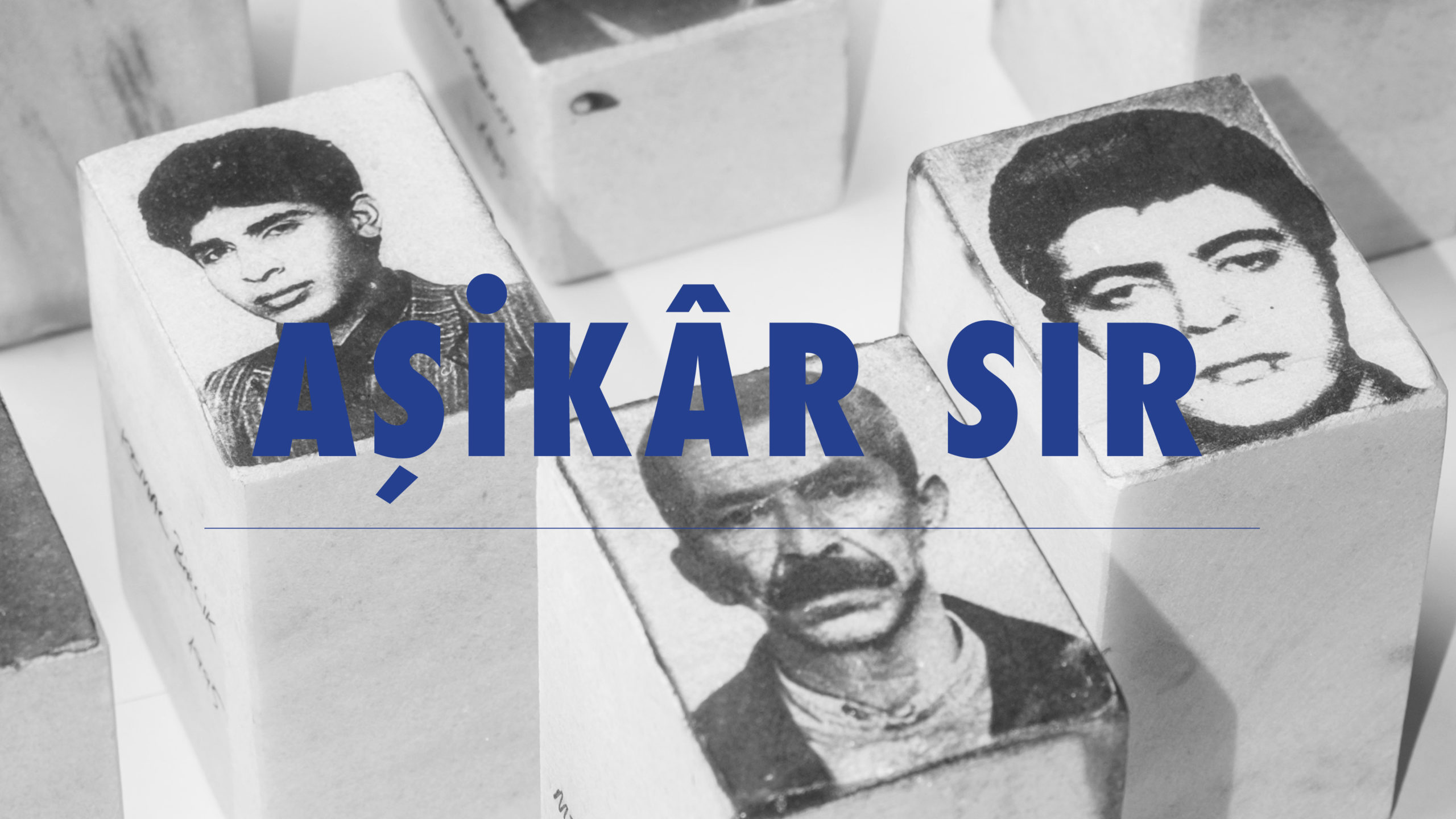 Beyond the produced projects, the process of building sustainable, multi-disciplinary working relations between human rights work and creative disciplines was also crucial from our perspective. Therefore we continued our similar efforts and worked on ways to multiply our experience as a model of collaboration with creative disciplines. It is in this framework that we went on to carry out a new project titled Human Rights and Creative Communications in 2019. 
---
Prototypes
Many creative ideas and prototypes were suggested during the hackathon.
Projects
We produced two of the prototypes proposed during the hackathon into finalized projects. Anıl Olcan's idea turned into the exhibition Public Secrets on May 2019, and Pınar İlkiz's idea turned into a social media campaigned that visualized a dictionary for the disappeared.
'Public Secrets' exhibition
Dictionary for the enforced disappeared